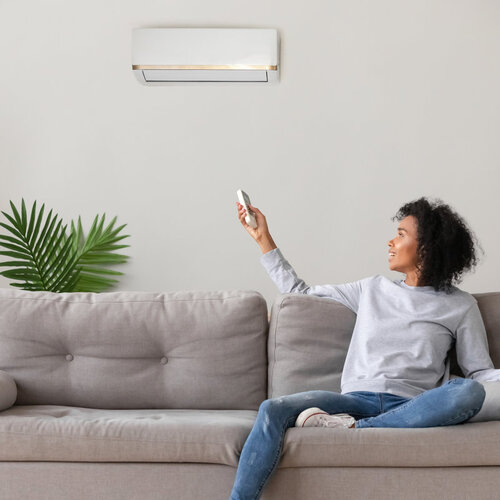 High-Quality Help With Your AC
Air conditioners are a necessity for many households, especially in the warmer months. They keep us cool by regulating the temperature inside our homes and offices. But how often do we stop to think about what happens when it's time for them to be serviced? Do we just call up an HVAC company and have them come out to take a look?
The truth is, there are a lot of things that go into maintaining an air conditioner. From changing the filters to checking the Freon levels, it's important to make sure that everything is running smoothly. Otherwise, you could be faced with costly repairs down the line. As your preferred air conditioning service company in Pennington, NJ, the Rely Mechanical team can be there to help with all your air conditioning needs. To schedule your service, give us a call at (609) 737-7443.
A Reliable Air Conditioning Service Company
Here at Rely Mechanical, we offer a wide range of air conditioning services to meet your every need. Our team can be there to lend a hand with everything from regular maintenance to a full air conditioning replacement and even emergency air conditioner repair when necessary; we can take care of everything for you. And because we understand how important it is to have a cool and comfortable home or office, we only use the highest quality equipment in everything that we do. This includes the air conditioning equipment we use for all of our repairs, for new air conditioning installations, and even the air conditioning parts used in our professional air conditioner parts replacement services.
The Rely Mechanical team is comprised of experienced professionals who have the skill and knowledge to provide you with the best possible air conditioning service. As an experienced air conditioning service company, you can rely on the fact that we understand the importance of keeping your AC unit running smoothly, and we are dedicated to providing you with the highest quality service possible. This way you can be certain that of all the things you may have to worry about at home or in your office building, the air conditioning won't be one of them.
How often should I get my air conditioning serviced?
It's typically recommended to get your air conditioning serviced at least once a year. However, the frequency may vary depending on factors such as the type of air conditioner you have, how often you use it, and the environment it's in.
Reach Out for Service
One of the most important things to remember when it comes to air conditioning is that regular maintenance is key. By neglecting to have your AC unit serviced on a regular basis, you could be setting yourself up for potentially expensive repairs down the line. That's why it's important to identify the need for air conditioning service and schedule regular appointments to take care of all the intricate parts in your system. As your air conditioning service company, we can be there to lend a hand if you aren't certain whether your air conditioning system is running as it should be, as well as to provide the assistance you need to get everything running smoothly again, ASAP.
If you are seeking an air conditioning service company in Pennington, NJ, our team can be there to lend a hand, no matter what kind of help you need. With our many years of experience working on air conditioning and heating systems, you can count on the fact that we will be able to take care of you and make things comfortable again in your home or building. If you are ready to schedule your service, reach out at (609) 737-7443.