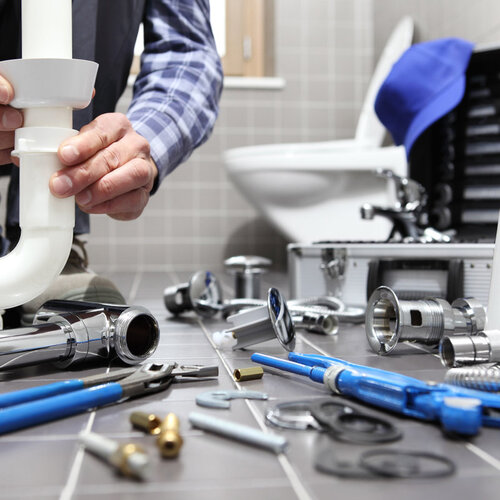 Get Help in Your Bathroom
If you're having trouble with your toilet, don't worry – Rely Mechanical can help. We offer toilet installation along with toilet repair services to homeowners in the area, so if you need toilet repair in Pennington, NJ or any surrounding cities, you can count on us. Our experienced professionals will have your toilet running like new in no time. Give us a call at (609) 737-7443 to set up your service.
Do you need toilet repair?
If you're having toilet trouble, it's important to identify the source of the problem as soon as possible. Some common toilet problems that may require repair include:
Flushing problems – If your toilet isn't flushing properly, it may be due to a clog or another issue.
Leaky toilet – A leaky toilet can waste a lot of water and increase your water bill, in addition to possibly causing water damage in your home.
Running toilet – A running toilet can be annoying and may indicate that there is a problem with the toilet's flapper or another part.
If you're experiencing any of these problems, or if you have any other concerns about your toilet, don't hesitate to give us a call. We'll be happy to come out and take a look, providing toilet repair as needed.
Meanwhile, we can be there to lend a hand if your current toilet is beyond repair. Some reasons you may need to have a new toilet installed include having a toilet in your home that is too old, as older toilets may not function as well as newer models, and they may also be less efficient. You may also need to upgrade to a toilet that better suits your needs. If you have a specific need or preference, such as a low-flow toilet or a toilet with a more comfortable height, we can help you find the perfect option to meet your needs.
Reach Out Today
Whether you are looking for toilet repair to get your toilet working like new again or you are looking for a brand-new installation, our team has you covered. We are here to help you with all of your toilet needs, whether your toilet is clogged, it refuses to flush, or you're experiencing another issue, so please don't hesitate to give us a call today.
Our team can be to you in no time at all with toilet repair in Pennington, NJ, or even toilet replacement if necessary. This is in addition to our other plumbing services, which include fixture repair for other parts of your plumbing system and emergency plumbing repairs as needed. Schedule your plumbing service today by reaching out to the Rely Mechanical team at (609) 737-7443.