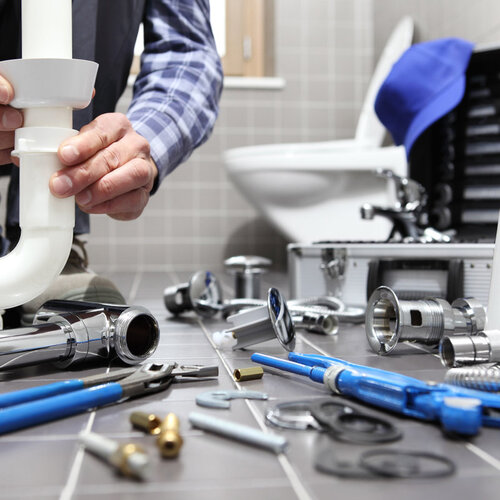 Fast Service to Keep Things Moving
Life is tough without working toilets. We all take our toilets for granted, but it's a real emergency when they stop working. At Rely Mechanical, we offer professional plumbing services in Pennington, NJ to keep your toilets and plumbing in great shape. If you need toilet repair or installation, we're the team to call! Our technicians can get to you quickly to clear clogs, fix leaks, or replace broken toilets. We work 24/7 to respond to emergencies, and we'll also find the best deals on toilets when you need to replace old toilets or install new toilets. Talk to us about different models and pricing. We have a fantastic selection of the best toilets to choose from, and our team will custom-fit the new toilets in your home or property. Trust the best certified plumbers for the service and quality results you deserve.
Call us now at (609) 737-7443 for toilet repair and installation! Book your appointment with an expert plumber today!
New Toilet Installation
Modern toilets offer many advantages over older models. They use water more efficiently, are quieter, and encounter fewer problems. New toilets are also more comfortable! They offer a more comfortable experience without the hassles of many aging toilets.
Many people are surprised at the improvement of new toilets compared to their older toilets. Installing a new toilet is a nice, affordable bathroom upgrade that protects your property value and better ensures good long-term plumbing performance.
Learn about different new toilet options, and let our team take care of everything for you. Whether you're building a new home or renovating your house, we have terrific toilets at affordable prices. In addition, you can trust us for honest recommendations about when it's time to replace your old toilets. When repairs happen more frequently, it's probably time for a switch.
Expert Toilet Repair
Stop living with toilet problems! Unreliable toilets are frustrating. They cause anxiety and can make life at home miserable. At Rely Mechanical, we eliminate toilet problems by clearing clogs and fixing leaks. We can be there in a flash to replace broken handles and other parts.
Our team works with all toilet models and designs. We know how to keep your plumbing in great shape so you don't have to keep worrying about problems whenever you or someone else uses your toilet. We also work day and night to deliver quality emergency plumbing repairs. Call us now to schedule repairs or ask questions about toilet repair.
Reach Out to Us Today
Book your appointment with a certified plumber by calling (609) 737-7443 today! Our team is standing by to answer your questions and get things started right away!