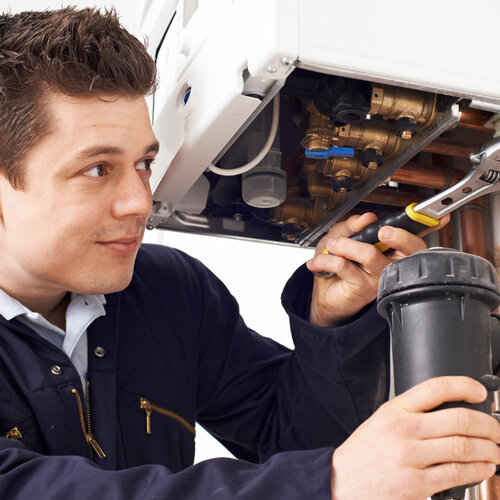 Quality Maintenance and Installation Services
Are you looking for boiler repair or replacement services in Pennington, NJ?
Contact Rely Mechanical to schedule an appointment with a certified technician who can get to you quickly and diagnose what's wrong. We work with all boiler makes and models, so you're in good hands with our team. For years, we've helped local homeowners get more years out of their boilers and keep things running smoothly. We'll conduct a thorough maintenance check to look for issues and make repairs to prevent future expensive problems. Get the support you need on anything from leak repair to clearing boiler blockages. We work with the leading boiler brands to make the job fast and effective.
Book your appointment for boiler repair or replacement by calling (609) 737-7443!
Free Estimates on Boiler Repair & Replacement
We provide affordable repairs that keep your boiler in great shape. Regular maintenance on your HVAC and plumbing appliances is one of the best ways to save money long-term because you avoid unexpected emergencies. We replace parts and fine-tune your boiler to ensure it's ready to perform when you need it to.
Rely Mechanical also provides emergency boiler repair when something goes severely wrong. Homeowners in Pennington, NJ turn to us to stop leaks and prevent property damage.
Signs You Need Boiler Repair
How do you know when your boiler needs professional attention? In most cases, the earlier you spot the issues, the more affordable and easy the repairs are. Look for the following signs that you need to call for help from an expert technician.
Any strange or loud noises coming from your boiler
Foul odors or burning smells from the appliance
Higher utility costs even though you haven't changed anything
Any leaks or water around your boiler
Poor boiler performance
If you spot any of the above signs, get in touch to schedule an appointment with us. We'll get someone to you quickly to inspect your appliance and get it back in good condition. Homeowners know they can turn to us for fast service and fair pricing.
Call us now at (609) 737-7443 to learn more!