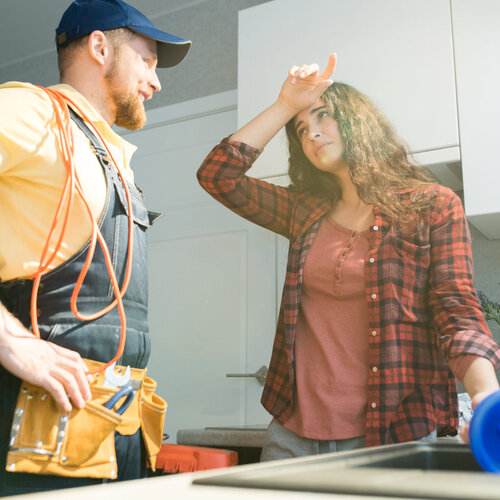 Water Jet Pipe Cleaning Services
Rely Mechanical offers professional pipe cleaning services that eliminate debris to increase water flow and quality. We're based in Pennington, NJ, and we provide excellent service at affordable prices. If you're having problems with your pipes, give us a call for support. We're available 24/7 to help clear stubborn clogs and eliminate grime inside your pipes. Hydro jetting uses a powerful stream of water to clean pipes and get fresh water flowing again. We also offer services for sewer pipes to clean out years of debris to extend the lifespan of your plumbing system. Find out more about the benefits of hydro jetting, and call for a free estimate on any plumbing service.
Dial (609) 737-7443 to book an appointment with a certified plumber!
The Benefits of Hydro Jetting
One of the main benefits of hydro jetting is that you can clean your pipes without disruptive renovations. No digging is required. Instead, a powerful jet pushes large amounts of water through the pipes, clearing clogs and making your drains work like new again.
In addition, hydro jetting is typically much cleaner than other, more traditional forms of clogged drain cleaning. For example, cable solutions often require a good amount of grease to move the tool through pipe systems. With hydro jetting, however, all you need is the power of water.
Hydro jetting can be very beneficial for homeowners in Pennington, NJ, with low water pressure, foul odors, or clogged pipes. Our fast drain cleaning solutions make Rely Mechanical the best choice for improved plumbing services at a great price.
Stop living with slow drains that smell bad. If you're in an older home or can't seem to get rid of slow-moving drains, we'll be there in a flash to get things moving again. Our team of certified plumbers can handle any plumbing repair. We also work around the clock to provide emergency support if you have a serious problem.
Reach Out for More
Call us today at (609) 737-7443 to book an appointment for advanced pipe cleaning or to ask questions about any plumbing services!