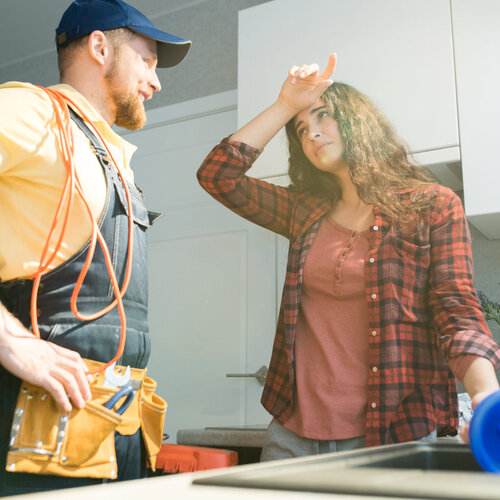 A Powerful Option for Clearing Drains
Hydro jetting stands out as a powerful option for clearing drains. If you have been experiencing problems with your drains and regular drain cleaning isn't taking care of those issues, this may be the best solution. Rely Mechanical offers hydro jetting in Pennington, NJ to help you take care of even the most challenging clogged drains. Reach out to our team by calling (609) 737-7443.
The Benefits of Hydro Jetting
Hydro jetting is a process that uses high-pressure water to clear clogged drains, and that can be used to take care of even the most difficult clogs. When this drain cleaning process is used, the high-pressure water is able to break up the clog and clear it from the drain. This can be a much more effective solution than standard drain cleaning.
The process is also very thorough. It can clear all of the debris and buildup from your drains, leaving them completely clean. This not only takes care of clogs you are currently dealing with but can also help to prevent future clogs and keep your drains functioning properly. It can also help to improve the flow of water through your drains; this way, you won't have to worry about backups or slow drainage. If you are looking for an effective and thorough way to clear your drains, hydro jetting may be the best option for you.
Reach Out for Service
If you are having problems with your drains, you have many reasons to consider this option for drain cleaning. Our team of professionals has the knowledge and experience to use hydro jetting to help clear out clogged drains while also helping ensure they stay clean from now on. If you are dealing with drainage issues and would like to learn more about hydro jetting in Pennington, NJ and what it can do for you, we encourage you to reach out to us. We can also be there to help with numerous other plumbing services, from emergency plumbing repairs to plumbing fixture installation and repair.
Give us a call at (609) 737-7443 to learn more about this or one of the other many plumbing services we have to offer.