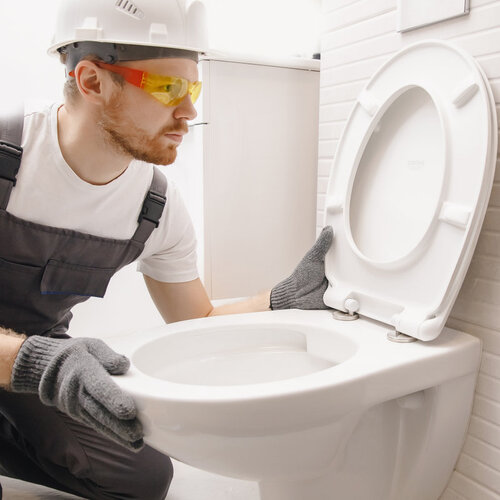 Is It Time for a Plumbing Upgrade?
Plumbing fixtures make a big difference in how your plumbing looks and performs. The right fixtures are an excellent upgrade, providing a premium feel to kitchens, bathrooms, and laundries. They also improve plumbing appliance performance. High-quality fixture installs typically work better and last longer, so you typically spend less money over the lifespan of property ownership. At Rely Mechanical, we've got a fantastic selection of great fixtures at affordable prices. We'll find the perfect fixtures to match your appliances and home design. Talk to us for the best selection of fixtures in the Pennington, NJ area. Our team is excited to hear how we can make your home or property look even better.
Ask about fixture installs and repairs by calling (609) 737-7443 today! Book an appointment with a certified plumber to get things started.
New Fixture Installs
Are you interested in a kitchen or bathroom upgrade? Want to install new plumbing fixtures for better performance and design?
At Rely Mechanical, we use the best materials sourced from local suppliers to bring you fantastic options at great prices. We'll find what you're looking for to upgrade your plumbing and make it last longer. The right fixtures make any home look polished, and will go a long way to eliminate plumbing frustrations like pipe leaks, clogged toilets, and poor water pressure.
Find out why so many homeowners in Pennington, NJ turn to Rely Mechanical when they need new fixtures, appliances, or anything else related to plumbing! We're local, so we can get to you fast and always do a terrific job.
Plumbing Fixture Repairs
Eventually, every plumbing fixture needs replacing. Even the best fixtures have a limited lifespan. Age and usage eventually wear them down, and you'll start experiencing problems with performance. Whether it's leaking, rusted, or loose, we've got the answers when you need fixture repairs or replacement.
Reach Out Now
our licensed plumbers. Call (609) 737-7443 to book an appointment or to ask questions about any of our services! We also offer emergency repairs day or night to prevent water or sewer damage.