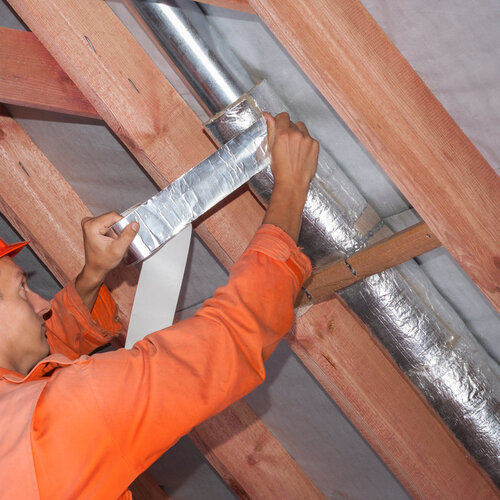 High-Quality Air Duct Systems
Professional air duct systems and vents facilitate air movement, making it easier for your appliances to heat and cool your home. On the other hand, leaks or broken ducts often lead to poor performance and higher utility costs. Frequently, property owners think their air conditioners are broken or dying when it's the ducts causing the problem. At Rely Mechanical, we offer homeowners in Pennington, NJ the best air duct sealing and repair at the right prices to guarantee fast, fresh air is moving through your home or business. Our AC technicians can be there quickly to install and repair air ducts built to last. Contact us today for a free air duct sealing, repair, and installation estimate.
Call (609) 737-7443 now to book an appointment for air duct service or to ask questions about what we do!
The Benefits of Air Duct Sealing
Keep your home or commercial property comfortable with air ducts that do the work they're supposed to do. The team at Rely Mechanical uses specialized equipment and quality materials to keep energy bills in check. We help homeowners and businesses in greater Pennington, NJ keep their homes hot or cool faster with high-performance air ducts that prevent leaks.
Reach out to us if you notice the following issues:
Sounds of leaking air
A significant lag time between turning on the air conditioning and a difference in temperatures
Unexpected high utility bills
Signs of pests inside your ducts
Working air ducts keep things light and fresh in your rooms. Get the support you deserve from local technicians who care. We'll get to you quickly to improve the condition of your ducts and fix any issues. We also offer 24/7 emergency repairs.
In addition, /we offer new air duct installation and sealing solutions for builders, homeowners, and commercial property owners. Partner with us to get the best quality air ducts at fantastic prices. Our experienced technicians will build a custom design specific to your property that fits your needs.
Call for Service
Contact us now at (609) 737-7443 to learn more about our air duct sealing and book an appointment with our team!