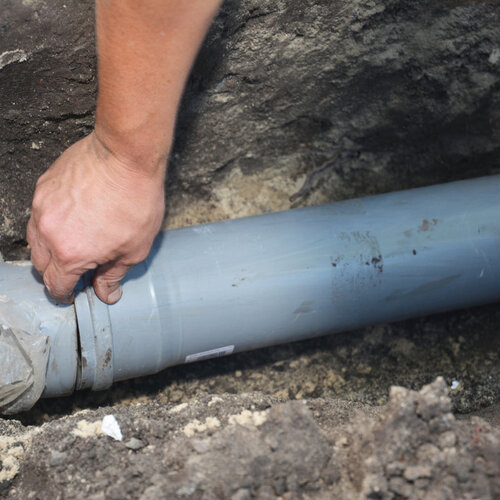 The Local Residential Plumbing Experts
Cracked or blocked pipes often cause significant plumbing problems. In severe cases, they prevent any water from flowing through the pipes, leading to flooding, stopped toilets, clogged drains, and other issues. If the problem is located in the main lines, it can disrupt water or sewer service to the entire house. Whether you're dealing with a leak or a clogged pipe, Rely Mechanical can get to you quickly to deliver expert water and sewer line repairs at an affordable price. We know how to find failing pipes and get them back in great condition fast. We'll clear the clog or fix the pipe if repairs are possible. Otherwise, our certified plumbing technicians can replace pipe pipes to get things back to normal. Call us today for a free water or sewer line repair estimate. Discover why so many homeowners in the Pennington, NJ make us their long-term plumbing service provider.
Dial (609) 737-7443 to book an appointment with a plumber or to ask questions about pipe repair!
Quality Sewer Line Repair
You always want sewer lines working. The main line keeps sewage moving out of the house and away from your water and drains. If a main line stops working correctly, there's typically a contamination concern. It's a real worry whether sewage is returning through your pipes and into your drains, where it can mix with fresh water.
How do you know when you need professional sewer line repair? Here are some of the common signs of trouble in the main lines:
Unexplained green or yellow patches of grass outside your house near the sewer line
Low toilet water levels
Frequent clogs
Slow drains
Foul odors
Visible signs of sewage in toilets, showers, and drains
Sewage floods
Strange noises when you flush a toilet
These are just some of the common signs you need sewer line repair. Call us for help if you see anything else wrong and don't know what to do. We'll get a plumbing team to you quickly to find what's wrong and fix it.
Dedicated Water Line Repairs
We often take clean water for granted. Having fresh water inside our homes on demand is a modern luxury. However, we realize quickly how lucky we are whenever we encounter water line issues.
Rely Mechanical is here to keep your water line in good shape and guarantee you have reliable access to clean water. If you're dealing with any type of water discoloration, smell, strange taste, or contamination, we'll fix things and restore your fresh water supply.
Sometimes leaks, root growth, season changes, and old pipes lead to water line quality and performance concerns. We use camera equipment and other specialized tools to find where the issues are and fix them for you at an affordable price.
Reach Out for Service
Homeowners in Pennington, NJ count on us for everything from 24/7 emergency plumbing support to new appliance installations. We have the highest-quality materials ready to go. Work with experienced plumbers to keep your water or sewer line working for as long as possible. Avoid expensive repairs and get the performance you deserve.
Call us today at (609) 737-7443 to learn more about pipe repair and schedule the next available appointment with an expert plumber! We're ready to answer your questions and get started.