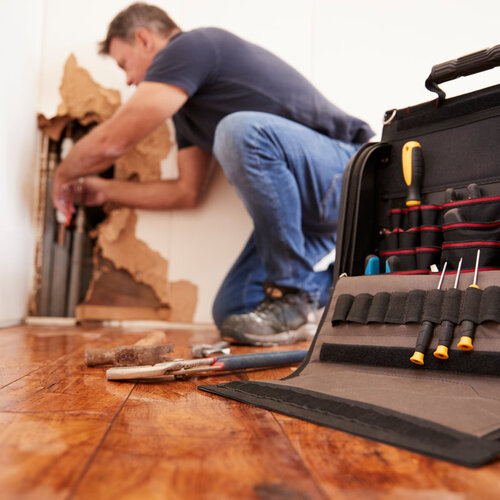 24/7 Plumbing Support
Rely Mechanical is your best option for quality emergency plumbing repairs. We're based in Pennington, NJ, making it easy for us to get to you quickly to fix pipe leaks, broken toilets, and other critical plumbing fixtures. We make it a priority to answer emergency calls 24/7, and you can count on us to come on the weekends or in the evenings to handle broken plumbing. Our technicians do their best to stop leaks, clear clogs, and prevent property damage from spills. We know how to get your plumbing back in great condition, and all our work comes at affordable prices regardless of whether it's an emergency. Contact us now if you need emergency plumbing support today. We'll send a team over as soon as possible to make things right.
Call (609) 737-7443 now for 24/7 emergency plumbing support! Schedule the next available appointment, and we'll be there soon!
Always-On Emergency Plumbing Repairs
We're always here to answer your call! Our team cares about the work we do, and that means supporting our clients in the Pennington, NJ when they need fast support. No one knows when a plumbing emergency will come. Often, it's when you least expect it. For some reason, emergencies never seem to happen at the right time or when there's nothing else on your plate. Everyone at Rely Mechanical is here to deliver high-quality emergency plumbing repairs to eliminate your stress and save you money.
Our Process
When you call, we'll ask a few questions about what's going on and where. This helps us narrow the possible causes, so we can equip our technicians with the tools and parts required. Saving trips back and forth makes for faster repairs. Once we have a general idea of what's happening, we'll head over as quickly as possible to address the situation.
Our technicians will conduct a rapid inspection of your plumbing system to ascertain where the issues are and how to approach them best. We'll communicate what we think the best solution is, but we'll also give you options to help you decide what's best for your home and budget. We understand that not everyone is in the same situation or wants to replace an aging fixture when a repair will do for the time being.
What you can count on, however, is that we'll do what it takes to prevent water or sewer damage to your floors, walls, and furniture. We used specialized equipment and years of expertise to find issues and stop them before they become more significant problems. We're the team people count on for fast service and dependable plumbing solutions. We'll fix any pump, eliminate clogged pipes, or replace burst pipe sections to make your plumbing system whole again.
Discover why we're consistently ranked among the top regional plumbing companies. We provide excellent customer service on every call. Our team meets most of our clients for the first time when they're having an emergency. They call us in a panic, but we eliminate their stress quickly with responsive plumbing care.
Call us for a free estimate on any plumbing repair or replacement. We'll handle any job, large or small, with the attentive service and quality materials you deserve. Book your appointment with a certified plumber by calling (609) 737-7443 today!