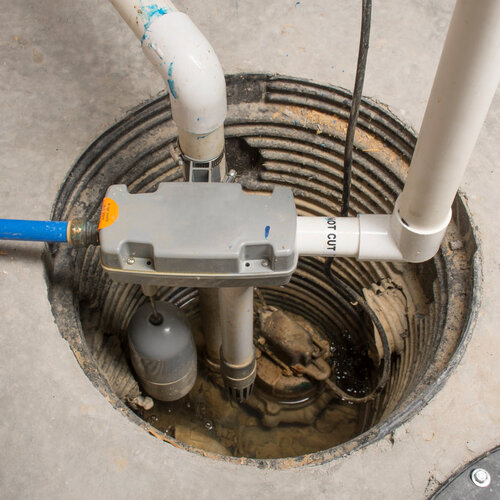 Total Residential Plumbing Support
Virtually every part of your plumbing system will eventually need replacing. When your sump pump is at the end of the road, we can handle replacement to guarantee no service interruptions. At Rely Mechanical, we offer professional sump pump repair and replacement services to keep your home in excellent condition. Sump pumps keep your home dry by keeping water out of your basement during heavy storms or in the event of a burst pipe. If they stop working at the wrong time, it exposes you to extensive damage to floors, walls, and furniture. In severe cases, a bad sump pump can lead to foundation damage. We provide expert plumbing support whether you need pump repair or a new pump installation. Our team in Pennington, NJ can get to you quickly to keep your home safe and dry.
Call us now at (609) 737-7443to learn more about sump pump services and book an appointment with our team!
Signs You Need Sump Pump Repair
Sump pumps usually last around ten years. Depending on how much they're used, they can last fewer or more years. Fixing a sump pump is possible. However, the labor and parts often meet or exceed the cost of a new pump. When that happens, it's typically smarter to install a new pump that will be more reliable for longer.
At Rely Mechanical, we know how to fix any sump pump issue or manage the entire replacement process. Homeowners in Pennington, NJ turn to us when they want reliable plumbing services at affordable prices. You can count on us for an honest recommendation about whether repairs will do or if it's time for a replacement. We'll find a new sump pump that fits your budget and install it quickly to avoid any lapse in protection.
Get the expert plumbing solutions you deserve from the local plumbing company that cares. We'll get a team to you to keep your plumbing system in great shape.
Contact Us
Call (609) 737-7443 now for a free estimate and schedule an appointment with a certified plumber! We also offer 24/7 emergency repairs