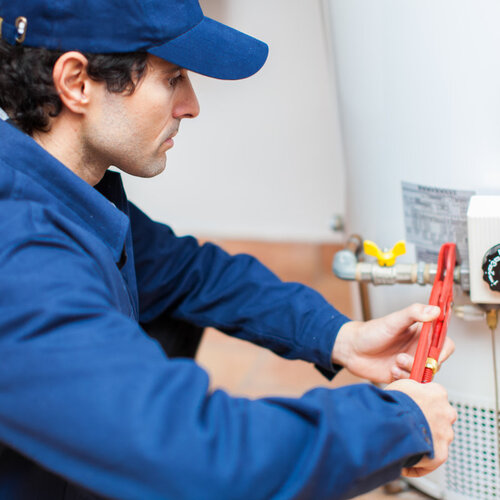 Let's Heat Things Up
Water heaters are often the most neglected appliance in a household. Even when water heater problems arise, they're often ignored until it's too late and water has been leaking from the tank for days or weeks. This can lead to water damage, flooding, and even mold growth. In fact, most homeowners don't even realize there is a need for water heater replacement until the appliance stops producing hot water altogether. If you suspect problems with your water heater or have found yourself in need of water heater replacement in Pennington, NJ, the team at Rely Mechanical can be there to help. Give us a call at (609) 737-7443.
Do you need a water heater replacement?
If you're not sure whether the installation of a new water heater is necessary, here are some signs that you may need to call in the professionals:
Your water heater is leaking water
You can hear water flowing in the unit even when the water heater is off
The water is not hot enough, or it's taking far too long to get hot
Of course, there may not always be obvious signs of problems when you are having issues with your hot water heater. This is why it can also be important to schedule water heater inspection and testing, especially if your water heater is nearing the end of its lifespan. On average, a good water heater can last for about 10-15 years. If yours is older than that, it may be time to start thinking about water heater replacement in order to avoid any future water heater problems.
Call Today for Service
Once you've decided that water heater replacement is necessary, you'll need to select a new unit that's right for your home and for your needs. This is just one of the many things Rely Mechanical can be there to help with when you are seeking water heater replacement in Pennington, NJ. After determining you need water heater installation, a member of our team will work with you to choose a water heater capable of providing you and your family with all the hot water you need now and for years to come, with a variety of styles available including tankless water heaters. If you're ready to schedule service, give us a call at (609) 737-7443 today.