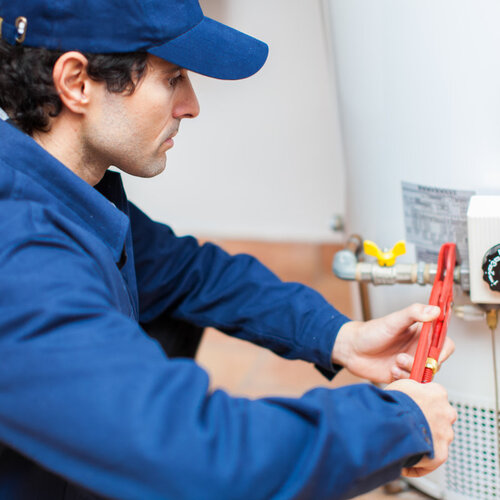 Is It Time for a New Water Heater?
You can count on Rely Mechanical to let you know whether it's time for a new water heater. We're based in Pennington, NJ, providing expert plumbing services at affordable prices to local home and property owners. We specialize in water heater services and carry a large selection of quality appliances that will work great in your home. If you're running into issues with your water heater, give us a call! We'll send a certified plumber to inspect your appliance and offer up solutions based on your budget, home, and hot water needs. A new water heater will make your life better with a steady stream of dependable hot water free from leaks and other problems. Let us handle your water heater replacement and installation to save money and time.
Call (609) 737-7443 today to book an appointment for a water heater replacement or for a free estimate on any plumbing service!
Fast Water Heater Replacement
Water heaters are challenging to repair because the cost of parts and labor typically exceed the cost of a new appliance. Why spend money fixing an issue when you can simply install a new heater?
At Rely Mechanical, we do our best to fix minor issues, but we'll also let you know when replacement is the best option. You're probably better off getting a new appliance for anything but the smallest of repairs.
Don't know which model to choose? Don't worry! Our team will discuss different models and prices with you, so you can make the right decision for your home. Once you know what you want, we'll secure the appliance and handle the entire installation process from start to finish. Before we leave, you'll have the hot water back on and better than ever. In addition, we also offer tankless water heater installation for homeowners who want something smaller and more energy-efficient.
We can also dispose of the old water heater to save you time and the stress of a trip to the dump.
Contact Us for More
Call (609) 737-7443 now to ask questions about our plumbing services and schedule an appointment!