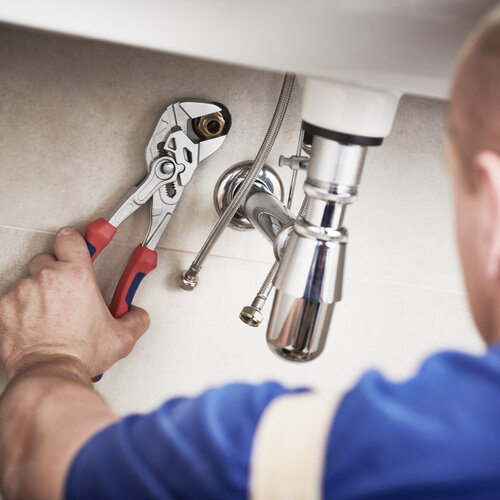 Your Local Plumbing Expert
If you're looking for high-quality plumbing services, you've come to the right place. Rely Mechanical is a plumbing contractor that offers a wide range of services to meet all your needs. We're here to help you get the job done right, and we're always available to answer any questions you may have. Regardless of the kind of assistance you need with your plumbing system, you can count on our team to be there for you. When you need a plumbing contractor in Pennington, NJ you can rely on, reach out to Rely Mechanical. Give us a call at (609) 737-7443.
A Plumbing Contractor You Can Depend On
If you're having any plumbing problems, it's important to be able to identify the issue so that you can find the right solution. At Rely Mechanical, we are confident we have the experience and expertise to handle any plumbing challenge, big or small. And no matter what kind of plumbing service you need for your home, you can count on us to get the job done right.
Among the many different services we provide you can find help with some of the most common plumbing problems, such as burst pipes, clogged drains, and broken fixtures. However, you can't always immediately identify the source of your issue If you're experiencing plumbing problems, and the last thing you want to do in most cases is trying to fix those plumbing problems yourself.
Fortunately, you don't have to do either when you have Rely Mechanical on your side. We have the experience and expertise to troubleshoot any plumbing issue, no matter how complex it may be. As your plumbing contractor, we will work diligently to get your plumbing system up and running as quickly as possible so you can resume your normal routine, and no plumbing problem is too complex for us. We are capable of handling any plumbing challenge that comes our way.
What should I do if I see a leak in my home?
If you see a leak in your home, the most important thing is to take action to prevent further damage. The quicker you can address the issue, the less chance it has to cause problems.
How do I know if I need plumbing repair?
There are a few key signs that you may need plumbing repair. If you notice a drop in water pressure, have leaks or puddles of water in your home, or your water is discolored, you may need to call a plumber.
What should I do if the water pressure in my home is low?
If you're experiencing low water pressure, the first step is to determine if the issue is isolated to your home or if it's a problem with the city's water supply. If the problem is with your home's water, it is likely time to reach out for plumbing service.
Help for Every Kind of Issue
If you're noticing any of the following signs, it may mean that you have a plumbing problem and need to call in a plumbing contractor to identify the source of the problem and give you the repair you need.
Water leakage
Water stains on ceilings or walls
Strange noises coming from plumbing fixtures
Gurgling or bubbling noises coming from drains
Slow draining sinks or bathtubs
Bad odors arising from plumbing fixtures
All of these things can indicate issues with your plumbing, and it's crucial to fix any plumbing problems as soon as possible. Plumbing repairs also help you avoid bigger and more expensive problems down the road, and they can even be important for your safety.
It's also important to have a plumbing contractor you can trust to install your plumbing system properly and avoid any potential problems down the road. Plumbing installation, whether of pipes or fixtures, is a complicated process, and if it's not done correctly, you could run into all sorts of issues. A top plumbing contractor like those at Rely Mechanical will have the experience and expertise necessary to install your plumbing system properly so that you don't have to worry about any potential problems down the road.
And finally, remember that you shouldn't have to wait until your plumbing problem is a true emergency to call in a plumbing contractor. Prevention is always the best course of action, and with our team on your side, you can rest assured that any plumbing problems will be taken care of quickly and efficiently.
Reach Out for Reliable Service
Plumbing can be a complex system, and even seemingly minor problems can lead to far bigger issues. This is why it is important to work with someone who truly understands the ins and outs of plumbing systems when you find yourself in need of plumbing repairs or other plumbing services, such as the installation of new plumbing fixtures or inspection and testing of parts of your plumbing system.
Are you currently seeking a plumbing contractor in Pennington, NJ? We are a plumbing company that offers high-quality plumbing services to all our clients, including emergency plumbing repair if necessary. Other plumbing services we provide include help for burst and frozen pipes, fixture installation and repair, garbage disposal installation and repair, water heater inspection and replacement if necessary, and whole house repiping. This is all in addition to our air conditioning services and heating services. Get in touch with our team to discuss your plumbing concerns and to arrange the help you need. You can reach us by calling (609) 737-7443.