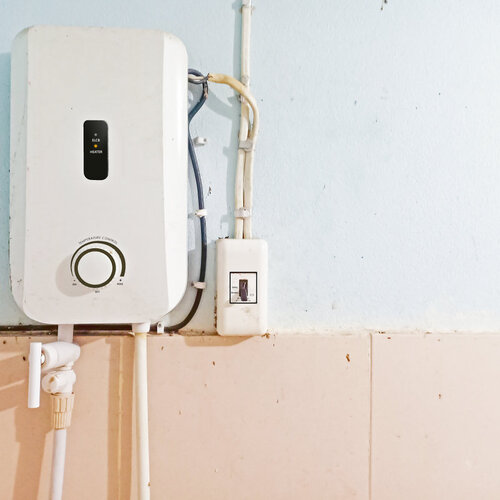 Save Water & Money with a New Type of Water Heater
Tankless water heaters offer homeowners faster heating and lower energy costs. Traditional water heaters use large tanks that are constantly heated to provide on-demand hot water. With tankless water heaters, however, you're only getting hot water when you need it. Water passes through the smaller tank, where intense heat is applied before it sends it to your showers and sinks. As a result, you use less energy to heat the water, which helps cut down on your utility bills. At Rely Mechanical, we offer the latest tankless water heater installation services for homeowners in Pennington, NJ who look for modern and energy-efficient water solutions. Discover the benefits of going tankless, and talk to our team about whether it's the right choice for you. Tankless water heaters grow in popularity each year, and our team is here when you're ready to make the upgrade.
Call (609) 737-7443 to learn more about tankless water heater installation and book an appointment with our team!
Should I Choose Tankless Water Heater Installation?
Is tankless the best choice for your home?
Many people in Pennington, NJ prefer tankless water heater installation because the appliances save space and money. For example, tankless water heaters take up much less space than traditional water heater tanks. They're ideal for people who want more space in finished basements or families in smaller houses or apartments. Tankless water heaters are a fraction of the size of water heater tanks.
If you're looking for a water heating solution that uses less energy and lowers costs, the team at Rely Mechanical is here to help. We will recommend the best appliances for your home and budget. Our team will take care of every aspect of installation, leaving you with a fantastic setup that delivers reliable hot water long-term.
Ask us about some of the other benefits of tankless water heaters. We're the leading local plumbing company in the area, ready to help you get more value and better plumbing performance.
Schedule an Appointment
Call us now at (609) 737-7443 to book an appointment with a certified plumber! We also offer emergency plumbing repairs!