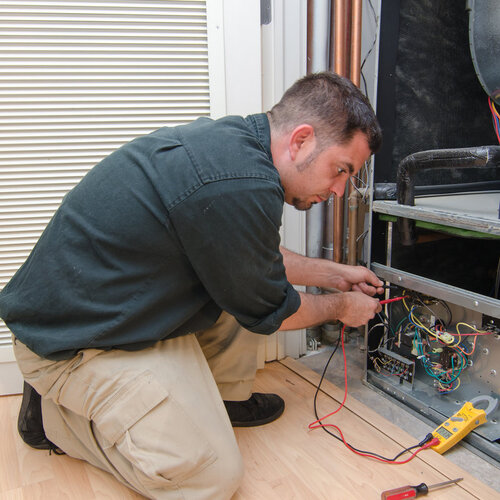 Friendly Service & Reliable Care
Please contact us to let us know how we can be of service. Our team is standing by to deliver high-quality repairs or installations for your plumbing, heating, or cooling systems. We work 24/7 in Pennington, NJ to cover you in the event of an emergency, and we're always happy to give you a free estimate on HVAC and plumbing services, so you can make the best decision for your home. We're proud to serve the local community with the finest materials and expert technicians passionate about the work we do. Find out how we can help, and let our team get started today.
Contact us now at (609) 737-7443 to learn more about us and to book an appointment with our team!
HVAC and Plumbing Services
Homeowners in Pennington, NJ know they can count on us for excellent customer service, affordable pricing, and quality results. We've spent years in the business doing everything from fixing burst pipes to responding to air conditioning emergencies. We'll improve your air duct performance and save you money on your utility bills with advanced HVAC solutions.
Hear more about our services and schedule the next available appointment by calling (609) 737-7443 today! We're here to answer your questions.
78 NJ-31
Pennington, NJ 08534
(609) 737-7443