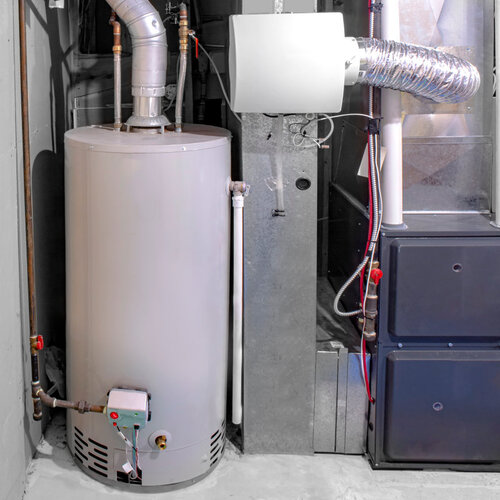 Let's Heat Things Up
You deserve the best electric furnace repair in the area; don't put yourself or your family at risk by hiring someone who doesn't have extensive experience. You need a licensed professional that is qualified and knows how to fix any issue that may arise with an electric furnace. The team at Rely Mechanical is incredibly skilled when it comes to electric furnace repair, and we can be there to help resolve a wide range of issues. If you need electric furnace repair in Pennington, NJ or the surrounding area, reach out to us. Call (609) 737-7443.
Professional Electric Furnace Repair and Replacement
Electric furnaces are a popular choice for many homeowners because they are efficient and can save on energy costs. However, like any other type of furnace, electric furnaces can experience problems. Some of the most common electric furnace problems include a malfunctioning thermostat, clogged air filters, or a tripped circuit breaker. Meanwhile, various signs can indicate problems with an electric furnace such as strange noises, a furnace that doesn't turn on, or uneven heating in the home.
If you experience any of these electric furnace problems, it's important to call for professional electric furnace repair right away. A furnace that isn't working properly can result in a variety of problems, including increased energy costs, decreased comfort levels, and even health hazards. In addition, if left unrepaired, electric furnace problems can lead to much bigger problems, and you may end up needing a furnace replacement.
The team at Rely Mechanical is here to help. We offer electric furnace repair for all makes and models of electric furnaces, and we can help resolve any issue that may arise. Our team of qualified and skilled technicians is experienced in troubleshooting and fixing these and many other common electric furnace problems.
Additionally, we can provide electric furnace replacement services if your furnace is beyond repair. It is important to note that the improper installation of an electric furnace can also lead to numerous problems further on, which makes it incredibly important to receive electric furnace installation from a professional.
As a part of our services, we will always provide a free estimate for electric furnace repair or electric furnace replacement. We understand that you may be concerned about the cost of repairs, and we never want our customers to feel burdened by the price. We will also inform you whether electric furnace repair or the complete replacement of your furnace may be the better choice, ensuring you have the best possible furnace in your home to keep you warm and comfortable no matter the weather outside.
Schedule Your Services
Rely Mechanical can be there for you, regardless of the help you need with your heating system. In addition to electric furnace repair, our team can lend a hand with various other kinds of heating systems, providing gas furnace repair and boiler repair as well. No matter what you need, we can be there to provide the prompt and professional services that you deserve.
Look no further than Rely Mechanical when you need electric furnace repair in Pennington, NJ. When you come to us, you can be certain of receiving the best possible service so you can get your system back into shape and get back to living comfortably. Give us a call today at (609) 737-7443.