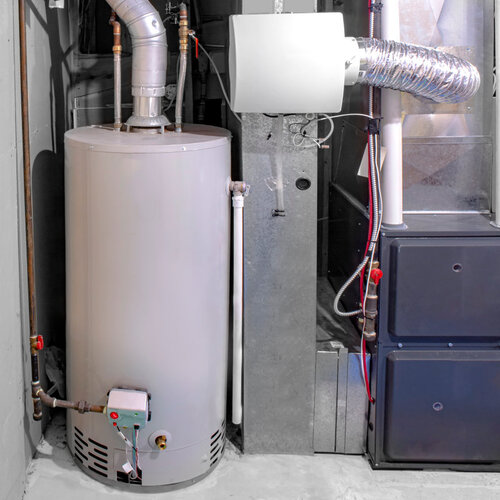 Expert Heating Solutions
Pick up the phone and dial (609) 737-7443 to speak to Rely Mechanical about electric furnace repair and replacement in Pennington, NJ. We are the leading heating service company in the area, ready to give you the professional furnace support you need for your home. When you call, we'll send a certified technician to your house to inspect what's wrong and make the necessary repairs. We find ways to make your heating system work better at affordable prices. Our team knows how to work with every electric furnace make and model, and we'll ensure you get the heating performance you need during the cold winter months. Talk to us for a free estimate on any furnace repair or replacement service, and let our team do the rest! Discover why so many homeowners turn to us when they need excellent service and quality results.
Schedule an appointment for electric furnace repair or replacement by calling (609) 737-7443 today!
Expert Electric Furnace Repair Services
Save money with custom repairs at a great price. Rely Mechanical uses the best materials sourced from dependable suppliers, which means we can get to you faster and make the fixes that will add years to your furnace's life. Don't wait another moment in the cold without heat. Make the call and let one of our techs get your heat back online fast.
When furnaces start sputtering or won't blow warm air, we can get to you quickly and inspect what's happening. Then, we'll replace broken parts and handle other maintenance to restore your heat.
Here are some signs you need professional electric furnace repair:
No heat coming from your furnace
Unresponsive furnace
Strange noises, like rattling or sputtering, coming from the appliance
A delay from when you turn on the thermostat until the heat starts coming out
Excess dust in the air (dirty filters)
Strange odors or burning smells
These are just some of the signs you should ask for furnace maintenance. Of course, the most obvious sign is if your furnace won't turn on! Get the support you need now by calling Rely Mechanical today.
Fast Electric Furnace Replacement
When is it time to stop fixing your old appliance and install a new electric furnace? At Rely Mechanical, we help homeowners in Pennington, NJ eliminate stress and save money with custom furnace replacement.
No one ever wants to replace their furnaces. In an ideal world, your appliances would last forever, generating an endless supply of reliable heat. Unfortunately, furnaces don't last forever, and repairs will start happening more frequently.
Typically, we recommend furnace replacement when repairs approach or exceed the cost of a new appliance. There's no sense paying a ton to fix your existing furnace when, for approximately the same price, you can upgrade to a newer model. You can trust our team for an honest recommendation on when it's time to make the switch. When you decide to upgrade, we'll present different options to help you choose the best make and model. Then, we'll handle the entire installation process from start to finish. Our team will also take your old furnace away once we're finished.
Get the expert support you deserve for your home by calling (609) 737-7443 today! Book an appointment or ask questions about any of our other HVAC services.