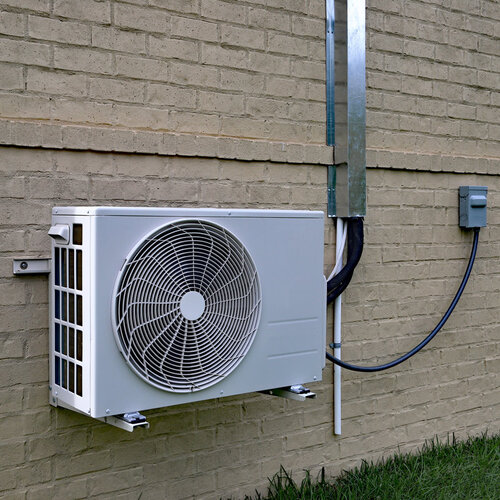 Greater Control & Affordability!
Mini split AC systems offer property owners more flexibility and cost savings. These small units typically cool specific areas in the home. For example, you can install a mini split air conditioner in a bedroom to avoid running the air conditioning for the entire house while you sleep. Instead, cool just the bedroom, which uses less energy and is better for the environment. At Rely Mechanical, we offer fantastic deals on mini split ac system installation and repair in Pennington, NJ, and the surrounding area. With a large supply of models, we can custom-fit new air conditioners in your home, offering more control for whoever's inside. Popular overseas for decades, mini split AC systems are catching on in the United States as more people look for ways to lower energy costs.
Call us today at (609) 737-7443 to learn about mini split AC systems and book an appointment with an HVAC technician!
The Benefits of Mini Split AC Systems
Mini split AC systems work just like central air conditioning systems. However, they're designed to cool smaller areas faster. In confined spaces, they work very well to lower temperatures without working incredibly hard. They're ideal for individual rooms or areas in the home that are more challenging to cool with central air.
These appliances are also very durable. Typically, a quality mini split system will last around 15 years. With regular maintenance, they can last even longer, which offers great value for homeowners and property investors.
Finally, mini split systems increase air conditioning efficiency. You don't need to run the entire house's air conditioning if you only want to cool a single room. As a result, you'll see lower energy bills.
Rely Mechanical specializes in mini split systems. We're the leading air conditioning installation and repair service in Pennington, NJ. Let us know what you need, and we'll send a team of experienced technicians to take care of everything. We're known for providing excellent customer service and great work quality at affordable prices.
Call Today for Service
Book your appointment now or get a free estimate by calling (609) 737-7443!