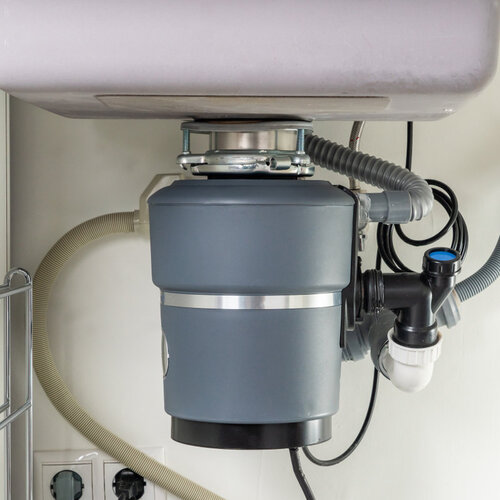 Dealing With a Faulty Garbage Disposal
If your garbage disposal is not working, you may be wondering how to fix it. In some cases, a simple repair can get it up and running again. However, in other cases, it may be necessary to install a new garbage disposal. Rely Mechanical offers garbage disposal repair in Pennington, NJ along with garbage disposal installation if necessary, helping you get your garbage disposal up and running again in no time at all. Call (609) 737-7443 to learn more about how we can help you.
Do you need garbage disposal repair?
Many different kinds of issues can arise with garbage disposals, especially in homes that use a garbage disposal unit on a regular basis. Common problems that may lead to a need for garbage disposal repair include clogs, leaks, excessive noise from the unit, and overall poor performance.
If you are experiencing any of these problems, it is important to call a professional for garbage disposal repair. However, in many cases, people do not realize they need garbage disposal repair or even a new garbage disposal unit until it is too late. You may want to consider reaching out to a plumbing professional like the team at Rely Mechanical if you are experiencing issues with your garbage disposal such as frequent clogging. This way, you have the opportunity to fix it before it leads to far bigger problems in your kitchen.
Call Rely Mechanical
When a garbage disposal unit stops working, the first thing to do is figure out what the issue is. It may just be a simple fix, or you could need a brand new unit installed. Whatever the case may be, in most situations it is best that you don't try and fix the problem yourself. Garbage disposal repair can be a dangerous undertaking, especially when you factor in potential hazards such as broken blades, exposed wires, and leaking water. When you reach out to us for garbage disposal repair, we can come out and identify the issue as well as the best possible solution for your individual needs. We will work with you to get your garbage disposal up and running again, and we can be there to provide the installation of a brand-new garbage disposal unit if your current one is beyond repair.
Regardless of the help you need, you can rely on us to get the job done right. The garbage disposal repair and installation services from Rely Mechanical are high quality and reliable. We understand the importance of having a working garbage disposal, along with a garbage disposal that works well, and our team is dedicated to providing top-notch service. Whether you need garbage disposal installation or garbage disposal repair in Pennington, NJ, we can be there to help. This is in addition to our other plumbing services, which include emergency plumbing repair. Give us a call at (609) 737-7443 to schedule your service.